Top 5 Reasons to Choose Escape Rooms for Kids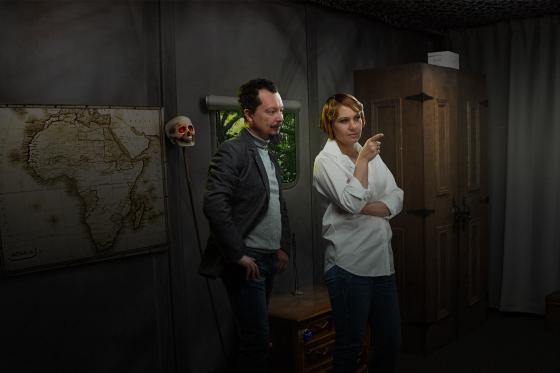 Is your family in need of a change of pace? Have you ever thought about how an escape room game might go with children present? Some escape rooms are designed with younger children (ages seven and above) and their parents in mind. However, the vast majority are aimed at an adult audience and include ominous themes that frighten teens and grownups.
If you've ever wondered what happens beyond those locked doors, here are five things to consider before challenging your kids with escape room games.
Promoting open lines of communication and collaboration. It's common practice for parties visiting escape rooms to break up into smaller teams, with each member taking on a specific task. To put it simply, this strategy seldom produces desirable results. Instead, the team should cooperate to overcome the problem more quickly and easily. The best part about escape rooms is that even the most timid kids can get engaged and work together to achieve a common objective.
Master the art of analysis and judgment. A successful escape from an escape room is not intended to be simple or fast. In order to solve the puzzles and advance to the next level, students will need to use critical thinking skills and make strategic choices.
Improve children's proficiency in English and Mathematics. Taking your class on an escape room for their next field trip may seem like a crazy idea, but it's really a fantastic way to help them practice and improve their math and English abilities. This is because several riddles need complicated mathematical operations, such as long multiplication, to solve word puzzles or generate numerical codes for padlocks.
Improve school motivation and interest by making class time more fun and interactive. The research shows that students learn better and have more fun with practical exercises than sitting in a classroom listening to a lecture.
Increase students' motivation in a wide range of subject areas. Many escape rooms may be used to supplement and pique students' interest in topics covered in the national curriculum. World War I and II are only two of the many themes that may be explored in escape rooms with pupils.
Summing Up
It's an adventure game. Thus, it's excellent for a quality team-building exercise since it requires strong teamwork and working together. You may host your birthday party or a team-building event in an escape room. Seriously, how great is that?! We really like the idea of having a kid's birthday celebration there.