Escape Rooms: Advantages Everyone Will Enjoy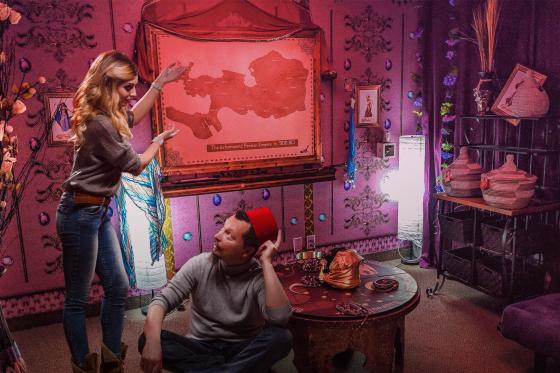 Now, everyone is aware of the existence of quest rooms, but this doesn't mean that this type of entertainment has become less interesting or unusual than before. Escape Hour is constantly expanding the assortment of rooms, so everyone can find an escape room that will interest him/her, regardless of whether he/she is a regular customer or wants to try escape rooms for the first time.
Features that Make Escape Rooms of Great Demand Now
As you know, initially quests were purely a computer game, and only at the beginning of the 2000s appeared in reality. This significantly increased their popularity, because no matter how many people like to spend time in front of the monitor, there are still more people who are for live meetings and chatting with friends. Quests in Escape Hour are presented in a wide range of games. This type of entertainment is in great demand, which isn't surprising because there are tons of advantages:
High level of training. Themed interior, high-quality, realistic decorations, well-chosen sound, and light accompaniment - everything here is aimed at ensuring that the participants are completely immersed in the atmosphere of the game and no doubt will enjoy it.
Simple rules. It won't take you long to grasp the essence of the game. The team, consisting of 2-5 people, is locked in a room, from which it can only get out by solving the proposed tasks, for which it is given 60 minutes. The good news is that there are hints that you can ask the operator watching the game. If you are at a dead-end and cannot get off the ground, experienced staff will give your team the right thought, and you can confidently move on to the exit.
Availability. To complete the quest, you don't need special knowledge and skills, as well as large financial expenses, so absolutely everyone can gather a group of friends, relatives, or colleagues, and, having booked the game time in advance, go to meet unforgettable adventures.
Escape rooms differ in theme and difficulty levels. There are detective stories, horror films, adventure games, as well as games for beginners and professionals. Having assembled a team, make sure that the room is to the taste of each of its members. You can visit the quest on any day of the week or by timing this event to any special event: birthday, corporate party, meeting of classmates, etc.