Benefits of Escape Room Games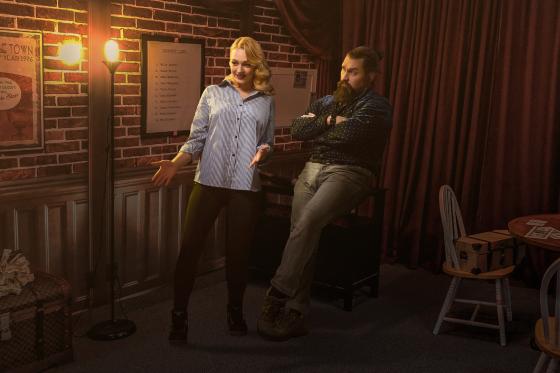 Escape room games can bring better therapy for your good health. It will not only improve brain health, but it will build a strong relationship with your partner and friends. You can improve your communication skills, and do better in work fields.
Stress is the number one thing that causes various problems in people's lives. It also causes illnesses that sometimes have no cure like severe depression, bipolar, and anxiety diseases. To get rid of these nuisances you can always try joining a game room. Let's find out its benefits.
Improved brain health:
Every puzzle you have to solve, the hints, and the codes your brain will work accordingly. If you are stuck in desk jobs, then you won't have to use your brain element that much. With escapehour you can use your intellects. The mystery, puzzles will challenge your mind and you will be able to think faster and get out of the game room quickly. Once you solve a puzzle, you will get an increased sense of satisfaction, which you won't get sitting in your home.
Better concentration:
Concentration is a big issue for so many people these days. Not just kids who lack this in their studies but adults too. So when you enroll for an escaping game, it will force you to think logically, and derive your attention from insignificant things. If you were having to concentrate on your work lately, then choose this option to improve your situation. Once you finish escaping the locker room game, there will be a sense of accomplishment. After this, when you join work again, you can concentrate on the tasks perfectly.
Practice communication skills:
Escape room games are not meant to play alone. You need to bring your friends, family, or kids to participate in the game. These kinds of games need the intellects of everyone you have invited. A joined venture will help you escape the room. So for this, you have to communicate with your friends effectively, otherwise, you wouldn't know what's the other person thinking. Maybe your friend's ideas can help you solve the puzzle and get the next clue. So, this way you get to polish your communication skills. Once in the escape rooms, you and other participants won't be able to think about anything else but how to get out of the situation. This will not only improve your mental health but better your communications skills too.
Practice teamwork:
Like other sports and activities quest game is a way to have the best teamwork. Companies sometimes urge their employees to join such games to have better teamwork and production. If you find yourself in such a game room, it will be beneficial when you communicate with your colleagues. Your one goal will be to solve the puzzles and escape the room using your wits. A collaboration with your office colleagues will help everyone to improve their intellect and teamwork. After this, it will also benefit your company with better productivity.
You will find many escape room game places in Calgary, you just have to choose the most challenging one, and invite your colleagues or friends to play the games. You can also play this with your partner which will strengthen your relationship.