Are Your Kids Spending Boring Days? — Take Them To 'Escape Hour'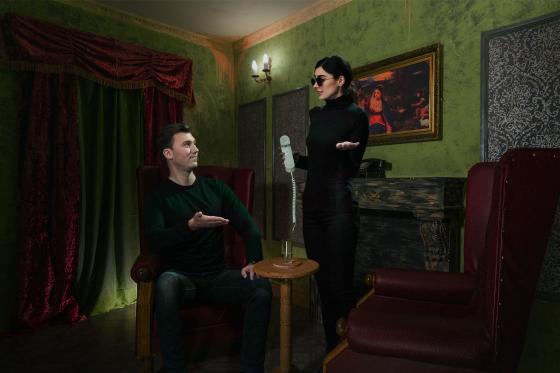 Kids are full of sportiness. They have an endless source of energy and they are hard to stop. But, when everything is closed, kids may become bored. Smartphones, tabs, computers, and TVs may fail to please them.
That's why you should take them to the Escape Hour in Canada. Escape Hour has some marvelous games for kids. Even, a 9-year old kid can participate in these games.
Moreover, this place has brilliant games for 15-year old kids. Hence, Escape Hour can be an attractive destination to please and entertain your kids.
Why Escape Hour Locker Room Games Are So Entertaining and Exciting?
1) Real-Life Escape Room Games
The escape room games are totally different from virtual games. Your kids would have to run here and there to solve problems. Moreover, the games would also test the intelligence levels of your kids. Hence, your kids would love to solve the challenges.
2) Several Mind-Blowing Games
Sci-fi games, heist games, and matrix games can impress any kid. They may have played virtual games. But, these real-life games taste different. The thrill of solving the puzzles and finding the clues are just incomparable.
So, your kids may want to play these games again and again.
3) Extra-Ordinary Themes
The themes of these locker room games make them realistic and intense. Everything is designed here in great detail. That's why kids and adults both can experience a new world of gaming inside the Escape Hour locker room. So, don't wait. Just visit Escape Hour once and you will find a new source of joy.
Can Kids Play These Games?
Yes, of course, kids can play these games. Some games are particularly designed for 9-year old kids. These games are designed with low complexity levels. Hence, these games can match the intelligence level of the kids.
To play these games, kids would have to enter a locked room. The room may have puzzles or clues. Your kids will get 60 minutes. Within the time frame, the clues are to be found. That's it. The fun lies in the suspense of finding the clues.
Will There Be Anybody To Guide Them?
Yes, a Game Master will be there to guide them. There will be CCTV and special screens inside the room. So, the game master can help and guide the kids when they play the games.
Can Parents Participate In These Quest Games?
Parents, the friends of the kids, and adults can participate in these games. So, to unbox the source of unlimited fun and excitement, you should visit Escape Hour.
Where Is This Escape Room In Canada?
Calgary - is the place where you can take your kids to. You can book your schedule on the Escape Hour site and then go to Calgary.
It's needless to say that Escape Hour is a joyous place. Just imagine the fun when you and your kids would solve some mind-boggling puzzles to finish the game! It would be a memorable moment.
So, visit the Escape Hour site and book your schedule. (www.escapehour.ca)