Escape rooms in Calgary offer thrilling adventure, more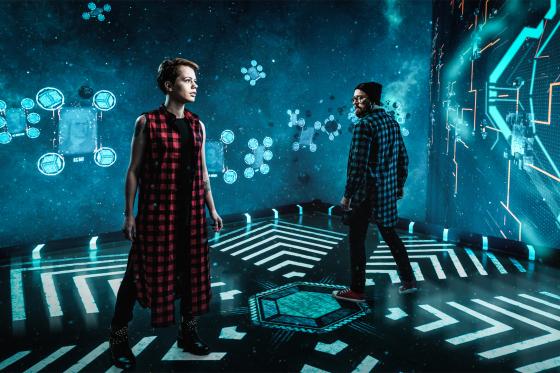 It is no secret that the thrill of successfully completing an escape room is sweeping the globe. People all over the world are looking to find new escape rooms offering their next adventure, seeking a different themed room each time. Individuals can find a myriad of categories and challenges to choose from, especially when visiting Escape Hour in Calgary.
Each room at Escape Hour offers a different immersive experience, encapsulating every guest in unique ways. Participants must find and combine their individual skills to succeed as a team.
Rooms are offered in varying levels of complexity and allow for different quantities of team members, assuring that there is a challenge that will fulfill the skills of all different groups of people.
Escape Hour offers a wide selection of rooms, all unique and challenging in the most enjoyable ways. With many new rooms on the horizon, here are some of my personal favorites from the list:
Set in Africa in the year 1930, a team of 2 to 8 individuals must find and protect a hidden jewel before time runs out. Not only is the team racing against the clock, but they must race against a local warlord whose goal is to find the jewel to keep for himself. The minimum age required for this room is 9.
The prohibition era offered new, intense challenges for many individuals throughout the 1920s - including participants of this escape room. Set in 1925, a team of 2 to 10 individuals will lead the fight against the illegal selling of alcohol. Discover clues that head towards the criminal kingpin behind it all, set inside the Lucky Duck, an atmospheric speakeasy lounge. The team must work together to find the identity of the kingpin before time runs out. If they fail, the speakeasy and all the secrets it holds will be met with an explosive finish. The minimum age required for this room is 15.
Things are bound to get cramped when trapped inside the magic lamp of an evil genie. A team of 2 to 9 individuals must band together in a quest game like no other to break the curse and escape this all-encompassing, thrill-packed magical lamp. The minimum age required for this room is 15.
Who wouldn't love to walk away from the perfect crime without getting caught red-handed, but green-handed? This team of 2 to 10 participants must successfully complete a bank robbery while bargaining their freedom. Catching wind of a double-crossing, your team must swiftly and quickly complete the robbery while keeping their freedom. The minimum age required for this room is 9.
Test the limits of your mind as you try to escape various settings, all presented at different levels of complexity, with each new room more enthralling than the last. If you are looking for a unique and exciting experience that will challenge you in ways you've never seen before, visit Escape Hour in Calgary.