Escape rooms ideal entertainment option for families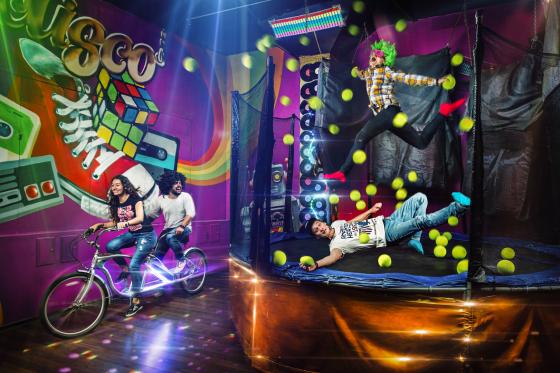 Due to the coronavirus epidemic, many people are being told to stay at home with their families and avoid contact with a large number of people. Popular entertainment options like watching movies in theatres and sports matches in stadiums are also not available for many people. In this case, many people are interested in finding safe entertainment options for themselves and their family.
One of the best entertainment options which are still available are the escapehour escape rooms in Calgary and Edmonton which allow families to spend quality time together, playing escape games which are both entertaining and mentally stimulating. One of the main advantages of playing escape games at the escapehour rooms, is that all the rooms are private rooms. When a person is booking the escape room, he will only play the game with his group, either family members, friends or both. This ensures that he does not have to interact with complete strangers, who may be unpleasant or catch infectious diseases from them like the coronavirus. In addition to being designed with the latest safety features, the escape rooms are also clean and well sanitized, with hygiene given the topmost priority.
There are a wide variety of escape rooms which are available with different themes like treasure hunt, bank heist, science fiction and prohibition. The complexity of each of the escape rooms is also provided on the escapehour website, based on the ease of escaping from the room. The customer can book the escape room of his choice after considering the preference of his team members and also their experience in playing escape games. Usually when team members have not played any escape games,earlier it is better to choose an easy escape game, and if the team members have played other escape games, they can try the more difficult games.
For all the escape games, the team has one hour to find clues, solve puzzles, answer questions and escape the room. To help them in their quest, they are closely monitored by the gamemaster, who will also provide clues to them if they require any kind of help. The escape games are are immersive experience for the players, and the rooms are well designed to match the theme of the game, so that the players feel that they are transported to another place. People who are looking for safe and hygienic entertainment options in Edmonton and Calgary can conveniently book an escape room online, from the comfort of their home, after checking the availability of the rooms online.