Calgary Escape Room Review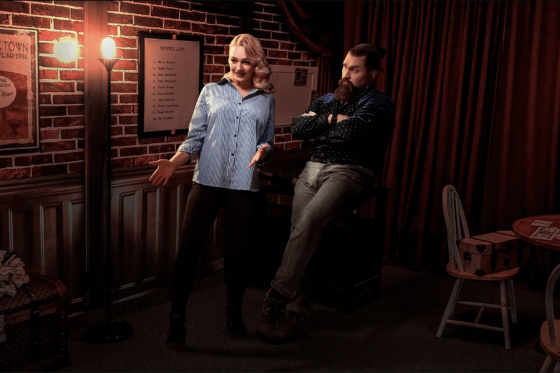 Escape rooms are something you want to do every time. Either it's your birthday or your dearest friends came to visit, there's where you want to be all the time.
I can't complain about my friend, but I played an escape room game with strangers, and it was much more fun.
However, not all of them are the same. Those games have the same idea as a base, but they can develop into something better. It depends from area to area, from founder to founder.
In this case, I want to talk about the best-rated escape room game. It is located in Calgary, Canada. Nobody ever complained about this one. Every user has given a 5-star rating, either they saw just the friendly-interface of their website, or they played their games.
To be honest, I only visited their website. I can spend hours in there, due to their combination of black and tones of red.
When you first enter their website, they allow you to choose between two cities: Calgary and Edmonton. You may think both pages look the same, but they made it special for each one of them.
On the Calgary Escapehour page, you can find the rooms they provide, such as The lost jewel of Zanzibar, Prohibition - the lucky duck, The curse of the evil genie, and Cypherspace. And also the names of those games that are coming soon, such as VR, Bank Heist, and Matrixtheme (to be honest, it sounds amazing and unexpected).
It's a nice thing that you can click on each room and see some important details about them:
The history they made up for each name of the game.
A sneak peek video about it.
Other details, such as how many people can play the game, the complexity of it, how much it lasts, and the minimum age.
The booking program. It means you can book a game online by choosing the date and the hour you want to play. Also, you can see how much it will cost you by choosing the number of participants.
The exact location. They provide you the address and a virtual map to find out more easily where they are located.
On the down of the page, you'll find all the users' reviews. They don't hide the bad parts that people say. In this case, before you make a decision, you can imagine how the rooms look like through the experience of others.
A great thing that I didn't ever saw on others' pages, it's their Certificate category. The Certificate category allows you to buy a gift certificate for an amount of money ( from $25 to $200 ). You can either give it to somebody as a gift and use it on your own needs. The gifts certificate provides you a promo code that you can use whenever you book for a game.
The last thing that I want to talk about it's that you can book an escape room event. What does that mean? Well, it means you can make your birthday there, your team building, any custom event, or even throw a big party. In this case, they can accommodate up to 55 people.
Last, but not least, I really should give you the link to their website: https://escapehour.ca/.