What are you type of player in the escape room in Edmonton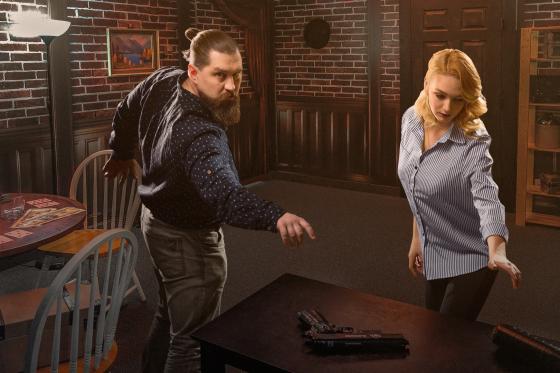 Ever wonder what type of player you are? Are you the leader of the group? Are you the first one to discover clues? Do you stand back and let others find the clues first while you watch attentively? No matter what type of escape room player you are, our rooms have something for everyone. Our escape rooms are the most interactive experience in Edmonton. Our escape games are fun and interactive. We have been top rated for our unique set up and exciting games.
Players start the process by selecting which type of room they would like to play. We offer a variety of different rooms that can accommodate as few as 2 people and as many as 16. We offer the perfect room for your group. We have even accommodated large groups for parties and events. Our space is versatile and can accommodate all types of players. Our escape rooms help to exercise your problem solving skills. Many co-workers will complete escape rooms together in order to build better team relationships. We are able to accommodate many requests from players. We feature unique rooms that range from action to battle. We aim to provide an unforgettable experience for each and every player.
The best way to find out what type of player you are is to play the game. Playing one of our interactive escape rooms will help you to develop your problem solving skills. This is one of the best ways to have fun with the rest of the players and build trust. The games are interactive and fun, featuring unique movie themes and more. We aim to make our games as interactive and fun as possible. Our games are one hour in length, therefore providing players with enough time to escape the room. We are constantly updating our rooms so there's always something new to try.