Why escape rooms in the Calgary are fun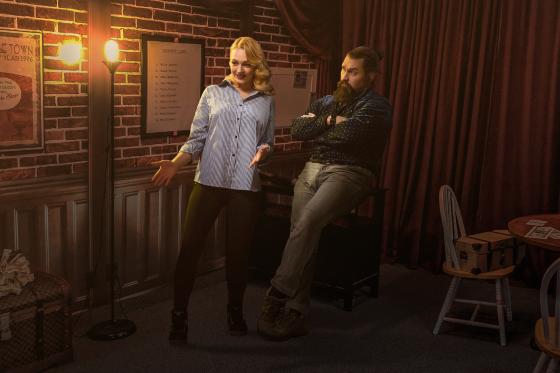 What Are Escape Rooms?
Escape rooms are real-life puzzle games. Kids and adults can be a part of this game. It's situated in Calgary, Canada.
What Makes These Games So Interesting?
You may have played virtual games. But, a real-life game is completely different. You have to brainstorm the ways to escape from these rooms. There are different levels of difficulty. You can choose according to your capability.
But the best part of this exit game is your team. You can play this game with your family and friends. Now, imagine how interesting would it be to solve a puzzle with your team.
How To Play 'Escape Room' Games?
These escape games are going to put you and your team in a locker room. It's an escape room. Now, you have to find a way out of your room. There will be many clues to find your way.
You will be granted a specific 'escape hour'. For instance- You will get 60 minutes to escape from your room.
If you solve the puzzle and find all the clues, then you can escape from your room. You and your team will be under strict vigilance (game masters). So, you shouldn't be worried about your security and safety.
Why These Games In The Calgary Are Fun?
Interesting Themes
There are so many interesting themes in these rooms. You can play different roles in every theme. You can be an astronaut, a detective, a wise British librarian, and many other interesting characters.
Each room is decorated with minute perfection. So, you can feel the reality of the theme.
Difficulty Levels
You can choose low, medium or high difficulty levels. So, kids and adults both can have fun in these games.
Flexible Schedules
There are multiple schedules to choose from. As a result, it won't be difficult for you to choose your schedule.
Great For Recreation
Escape rooms are real-world games. It can relieve you of your boredom. Moreover, these unique games are super fun. So, you can enjoy these games with your family and friends (2 to 8 persons).
You should try all these exit games. It can entertain you beyond your expectations.
To book your schedule visit - escapehour.ca.