Is it easy to get out of the quest room in Calgary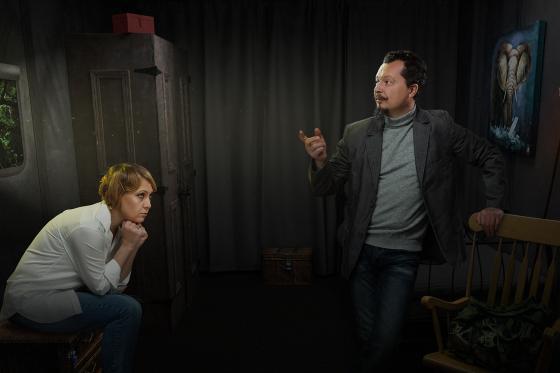 When visiting EscapeHour in Calgary, Alberta Canada, customers have the ability to choose between four unique, immersive real escape rooms. In each escape room, participants have exactly one hour to solve all the puzzles and escape the room. Of course, we all want to win, so which room at the EscapeHour is easiest to get out of?
The answer to that question currently is an escape room titled "The Lost Jewel of Zanzibar". "Zanzibar" is an escape room that takes place in 1930. The participants in the escape games work for the British National Museum. The story is that your co-worker, Magnus Ferguson has been travelling throughout Africa collecting antiques.
Magnus has discovered the precious jewel, but feels the jewel is at risk of being stolen. Magnus Ferguson has decided to hide the precious jewel and left a series of clues to its location that only his co-workers (your escape room group) will understand. Can your team from the British National Museum find the precious jewel before your hour is up?
EscapeHour in Calgary rates "Zanzibar" as a two out of five on its complexity scale, making it the easiest escape game you can play at the location. "Zanzibar" is an escape room designed for teams of between two and eight people. The important note about this game is that EscapeHour has set a minimum age of 9 to participate in this escape room.
The three other escape room options at EscapeHour currently have minimum ages of 13 to 15, so if you have younger kids "Zanzibar" is the only escape room they can enter. If you are interested in booking an escape room at EscapeHour, you can do so at https://escapehour.ca. The easiest escape room, "Zanzibar" is available to play Tuesday- Sunday for 24.99 cad. A reminder that EscapeHour is closed on Mondays. Take your family or friends to Escape Hour in Calgary, Alberta to see if you can succeed in finding the jewel.